Inverpolly sunrise from Stac Pollaidh, Highland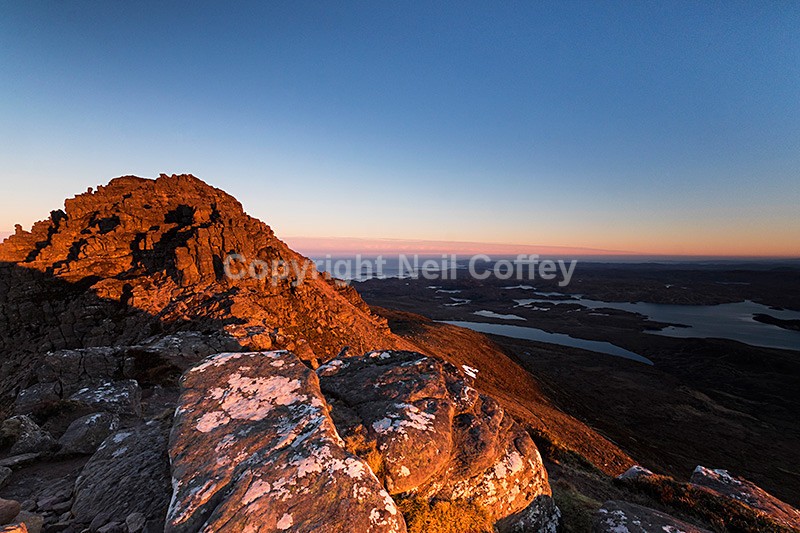 Fuji X-T1 + XF 10-24mm f4 R OIS
It was nearly 7 years since I last climbed this mountain. The torchlit ascent was easy enough though I didn't fancy scrambling to the top under such dark conditions. Fortunately it wasn't necessary for this shot as I wanted the morning sun to illuminate the hill against the dark and barren background.
March 2015