The Black Cuillin ridge from Bruach na Frithe, Isle of Skye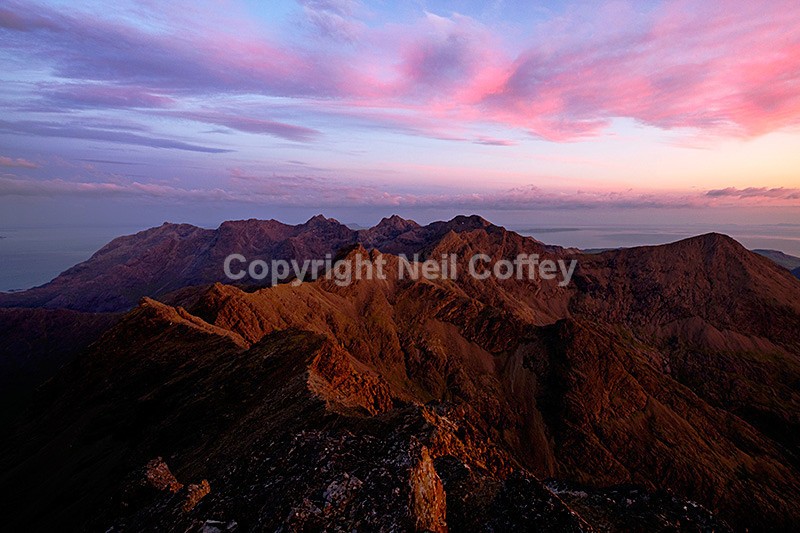 Fuji X-T1 + XF 10-24mm f4 R OIS
I once learned from an outdoor photographer the tops of mountains are the first place the light touches and the last place it leaves, and that it is better to photograph with the light at your feet. Never have I experienced this more than climbing this, my first Black Cuillin. I remember vividly the sense of exhilaration peering down into the dark abyss of the inner corries below. I summited Bruach na Frithe just as the setting sun was perfectly highlighting the jagged intricacies of Scotland's most spectacular ridge, and I gazed in awe as one side of the zigzag path turned red, almost as if returning to its original magma state.
July 2015