The Central Lowlands across Glasgow from Ballageich, East Renfrewshire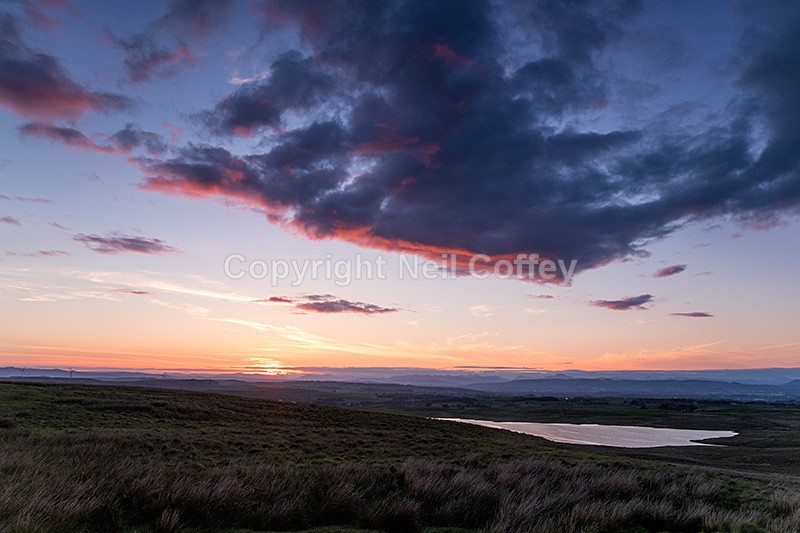 Fuji X-T1 + XF 18-55mm f2.8-4 R OIS
The views from this small hill are quite exceptional. From Ben Lomond to the North to Ailsa Craig and Arran to the South and West. On this occasion I elected to shoot towards the summers evening glow and the mountains beyond.
June 2015