The Isle of Rum from Bay of Laig, Isle of Eigg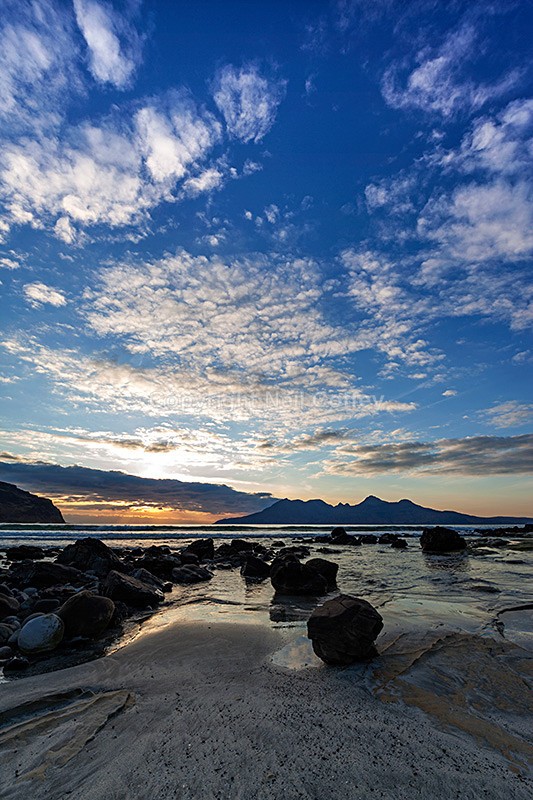 Canon EOS 5D Mark II + Nikkor 14-24mm f2.8G
Compositions are endless on one of the most spectacular beaches in Scotland. It's littered with Jurassic boulders left behind after millions of years of erosion. The view on the horizon isn't bad either.
March 2013